Now Offering Local Toronto Disinfecting &

Sanitizing
Cleaning highly touched surfaces is an excellent way to  prevent COVID-19
Every day we touch doorknobs, faucets, and counter tables, so cleaning them is crucial
Avoid damaging electronic devices by wiping them with the right product
Getting rid of dust and mold lessen our allergies which improves our defenses
Living in a well-cleaned home relieves anxiety and improves our immune system
Choose a day and time that works best for you.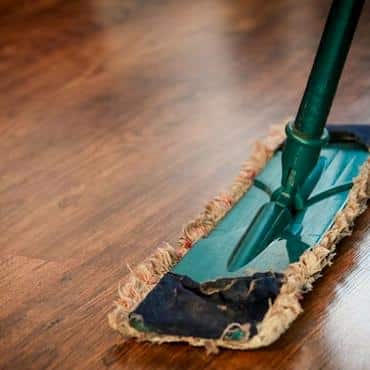 Our professional, trained and insured cleaners clean your home.
Relax and enjoy your freshly cleaned home.
Why Choose Our Professional Cleaning Company
Find out why we are the top-rated home cleaning service in the Province of Ontario
Insured and Background Checked
We take your safety and security seriously. All our staff undergo identity checks and in-person interviews.
Cleanliness is addictive. Sign up for weekly, bi-weekly or monthly Toronto house cleaning service and get up to 20% off.
Chores can be draining and eat up hours of your day. When you hire No More Chores of Toronto Cleaners, you'll spend less time cleaning and more time living your life.
Instant Easy Online Bookings
Our state-of-the-art system makes booking a cleaning simple and convenient. Book a cleaning any time, any day of the week – 24/7.
Transparent flat-rate pricing. And with our secure payment systems you don't deal with cash, and can quickly pay for services with zero hassle.
Outstanding Communication
Staying in touch with your cleaners is easy. A reliable Toronto cleaning company, we do things online, and you can call us any time.
Your neighbours love working with us.
Since opening our doors in 2016 we've successfully accomplished thousands of home cleanings. We've always prioritize superior service and support. Here are some of our customer reviews:
"What sets them apart is that they're thorough. When I say thorough, I mean they don't overlook the small tasks and they make sure to hit every point on the list… and they do it extremely well."
Rebecca
Biweekly Customer
Quality Toronto Home Cleaning Services
Are you looking for the right cleaning service to make your office or home looking as good as new?
At No More Chores, we offer consistently high-quality cleaning services specifically for the needs of home and business owners. Whether you're looking for on-going maid service, are moving into a new home, have a ton of dust  after a renovation, or have an office to that needs a daily refresh, we've got you covered with all your home and office cleaning needs, including:
Have your home pampered by trained, experienced, licensed, and insured maids. They will clean and maintain your home as attentively as they were their own.
No More Chores of Toronto Cleaners provides the best deep cleaning services Toronto can offers. We are dedicated professionals who know the true meaning of a deep clean, and here's why you should go for our deep cleaning service.
Our professional cleaners remove dust and debris from your newly constructed home or office with precision, skills, timeliness, and a smile!
Give your office or commercial space that extra 'pop' – use a premiere Toronto cleaning company. Enjoy the value our service adds to your business.
We are the first choice when it comes to Airbnb cleaning. Our cleaners are detail-oriented, efficient, and will provide you with a post-cleaning report with images.
Start with a clean slate if you've just moved in, or leave your home clean and tidy if you're moving out with our move-in/move-out cleaning that includes deep cleaning!
Our 100% Worry-Free Clean Guarantee
We need only one chance to wow you! We're so confident that you'll love our Toronto house cleaning that we offer a Satisfaction Guarantee. We pride ourselves on providing an outstanding cleaning experience every time we visit your home. You can rely on our hardworking, insured and trained cleaning professionals to give you a clean home and keep it that way!
Gift Certificates for Your Family and Friends in The Queen City
We're confident you'll love our service so much to want to share it with your family, friends, neighbors, co-workers… And we have the perfect way for you to do it! Give them a gift of clean! You can purchase a Gift Card that you can deliver instantly to the recipient by e-mail. Or you can print it out and gift it in person!
As a cleaning company Toronto residents rely on, we go above and beyond to constantly prove worthy of the trust. In addition to providing a variety of outstanding house cleaning services in Toronto, we make customer care a priority.
Toronto Service Area
From Toronto Pearson International Airport (YYZ), 6301 Silver Dart Dr, Mississauga, ON L5P 1B2 to No More Chores of Toronto Cleaners.
Head west and keep right, follow signs for ON-409 E/ON-401 E/ON-427 N for approximative 1km.
Continue onto ON-409 E (450m), use the right 3 lanes to merge onto ON-427 S toward ON-401 W (10.9km). Use the left 2 lanes to take the Gardiner Expressway exit toward Toronto (1.3km). Merge onto Gardiner Expy E (13.2km), and Keep left to stay on Gardiner Expy E (3.3km). Use the 2nd from the right lane to take exit 157 for Lake Shore Blvd E toward Durham Regional Hwy 2 (900m).
Continue onto Lake Shore Blvd E (260m), turn left onto Carlaw Ave (400m), then turn left onto Eastern Ave. After 200m, turn right onto Logan Ave for about 450m then turn left onto Colgate Ave. No More Chores of Toronto Cleaners will be on the right at 18 Colgate Ave, Toronto, ON M4M 1N4.
We are open Monday to Friday from 8 AM to 6 PM, and Saturday from 9 AM to 5 PM. For appointments, you can contact us by phone at 647-362-5276.
Learn more about the best local house cleaners in East York, Etobicoke, North York, Old Toronto, Scarborough, and York Districts by visiting our online profiles on Google Sites, MapQuest, and Business Site, and be sure to leave a review on Google Maps.
Frequently Asked Questions